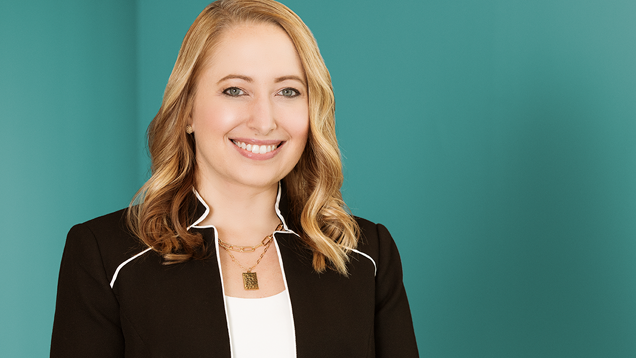 Amber Brestowski
Head of Advice and Client Experience, Institutional Investor Group
Speakers:
Janet Luxton
Stephanie Napier
Randall Brown (moderator)
Amber Brestowski
Head of Advice and Client Experience, Institutional Investor Group
Ms. Brestowski is head of Advice and Client Experience in Vanguard Institutional Investor Group. Before this role, she led the Large Market Institutional Sales team and Participant Education. She began her Vanguard career in 2007. Ms. Brestowski earned a B.A. in finance and economics from Temple University and an M.B.A. from The Wharton School of the University of Pennsylvania.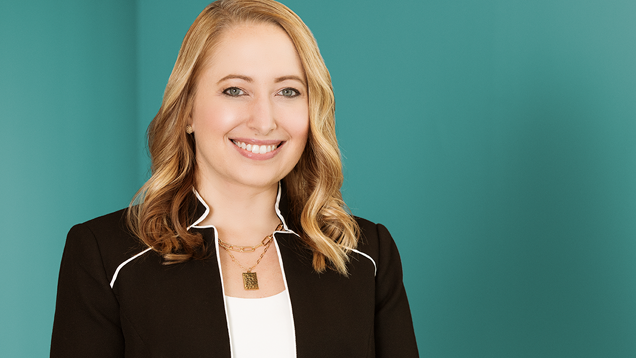 Technology and innovation will define the future of the 401(k) industry. Participants desire a diverse array of services to support their financial well-being beyond just their retirement journey. Sponsors face complex fiduciary responsibilities alongside the need to offer benefits that attract and retain talent. Addressing these challenges will require a leap in retirement and 401(k) recordkeeping capabilities. 
Vanguard was built for moments like this. Innovation has always been part of our DNA and what makes us one of the top 401(k) providers. And being investor owned* frees us to innovate with a singular purpose—help investors succeed.
To meet the evolving expectations of participants and plan sponsors, we will create experiences that evolve just as fast, always moving forward.
What does an experience in motion look like? Consider our participant website. It exemplifies the speed of development and adaptability we want to bring to every part of our retirement recordkeeping business.
Gone are the days when design can stay in place until the next big update. Participants expect personalized online experiences that continuously adapt to their needs over time. They want to feel seen, heard, and understood.
For example, the dashboard is the first page participants see and the most highly trafficked part of our site. After launching a new dashboard experience in 2021, we immediately began collecting participant feedback through surveys, usability studies, and focus groups. Their voice helped us streamline navigation by adding quick links to frequently used transactions. We also adjusted our design to further improve usability across mobile and desktop devices.
But we didn't stop there. Those smaller steps challenged us to go even further—to where no other 401(k) administrator had gone before. In fall 2022, we launched a personalized dashboard that lets participants customize the experience. Participants can now "pin" specific information and capabilities to the dashboard so that every logon greets them with exactly what they want to see. 
Accelerating innovation with technology
Participants will continue to see faster delivery of both marginal improvements and milestone capabilities. Similar enhancements are already underway for My Plan Manager™, our online plan sponsor portal. We are accelerating development and speed to market across every facet of our retirement plan recordkeeping practice.
Working with Infosys supports that commitment by giving Vanguard crew access to an exceptional level of global technology talent and scale. Infosys integrates with Vanguard's start-up mentality to improve our ability to drive innovation from the ground up and brings deep expertise in artificial intelligence and machine learning to meet the needs of our participants.
This combination of expertise and mindset drove the evolution of our participant site. We listened to participants to discover what they needed from the homepage, worked with Infosys to design a solution addressing those needs, and drew on Infosys's technical capabilities to rapidly prototype, test, and deploy the new dashboard.  
Vanguard will always bear sole responsibility as a 401(k) and 403(b) recordkeeper. We make all strategic decisions, from pursuing a cloud-first development path to setting security standards for Infosys's work. We're accountable to plan sponsors and participants.
Innovation with a purpose
We believe innovation can come from anywhere and should serve the investors who put their trust in us. We approach 401(k) recordkeeping development with a clear purpose: help participants take positive actions that will ultimately improve their outcomes. That's who we are and why we come to work each day.
Diverse teams both within and outside Vanguard explore multiple paths forward for our capabilities. Experimenting with small-scale changes lets us deliver value faster and see what works. We compare test and holdout groups for every project to measure its impact and direct our efforts to where we can do the most good. When a capability helps participants improve financial well-being, we lean in and develop further. If it doesn't move the needle, we move on.
The retirement plan industry keeps changing. So we're building the technology foundation to change with it. We're excited to meet the coming challenges and continue to take a stand for every investor.
*Vanguard is investor owned, meaning the fund shareholders own the funds, which in turn own Vanguard.