Second in the Advice Guy series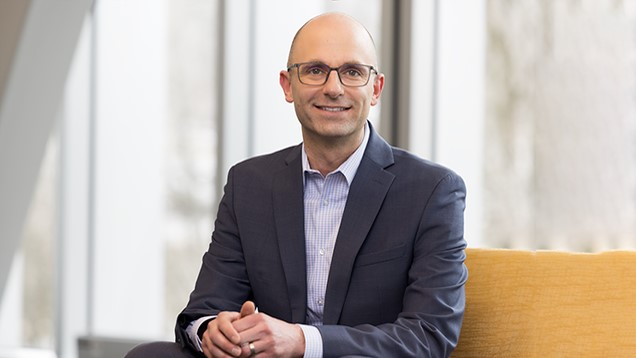 Evan Wolf, CFP®
Senior Advice Strategist, Institutional Investor Group
Mr. Wolf is a senior advice strategist in Vanguard Participant Advice & Wellness. His focus is consulting with plan sponsors and consultants on Vanguard's advice and guidance offers for retirement plans. Most recently, Mr. Wolf served as head of Investment Services in Vanguard Financial Advisor Services™, leading Vanguard Advisor Portfolio Analytics and Consulting, Vanguard ETF® strategic model portfolios, and a team of national speakers responsible for sharing Vanguard thought leadership. Previously, Mr. Wolf led a team of senior financial advisors providing discretionary advice to Vanguard's highest-net-worth individual investors and their families. Earlier in his career, he was an investment analyst in Vanguard Portfolio Review Department, a relationship manager to nonprofit clients in Vanguard Institutional Asset Management, and a retirement education specialist in Vanguard Participant Education. Evan earned a B.A. from the University of Virginia and an M.B.A. from the Wharton School of the University of Pennsylvania. He is a CFP® professional.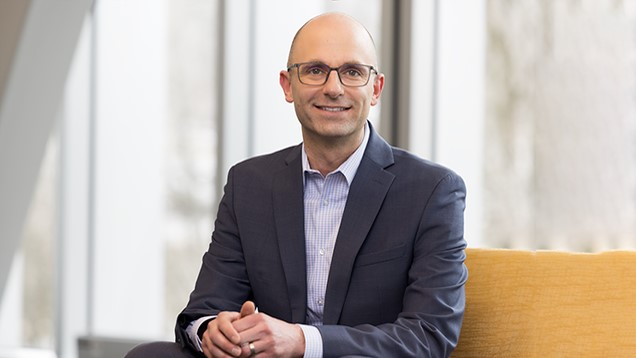 As I work with plan sponsors, I often notice that managed account oversight hasn't risen to the top of their lengthy list of priorities. If you're among the busy plan sponsors who would like to find more time to devote to your managed account program, I might be able to help.
First, a quick personal digression.

Exercising unconventionally
Exercise hasn't always been at the top of my own priority list since my kids came along, but returning to the office provided an unconventional way for me to develop a small positive habit. Instead of leaving work for an hour for a full workout, I've been trying to do 10 push-ups every hour next to my desk. I've enlisted a like-minded neighbor to occasionally join me for a set, introducing a support system and accountability if I go too long without dropping to the commercial-grade carpet for a quick 10. 
Finally, I use my whiteboard to tally how many sets I complete each day. If I'm packing up my laptop at the end of the day and glimpse an empty board, I know I fell way short. To summarize, my push-up strategy consists of three tactics:
A regular, manageable habit.
Support from trusted peers.
Documentation.
You may be thinking, "Can he really connect push-ups to managed accounts?" Only you can judge whether I pull it off, but here goes!
Your fiduciary responsibilities 
Although advice and managed account services can be a great benefit for your participants' portfolios, financial wellness, and peace of mind, they also represent added responsibility for you as a plan sponsor. In other words, it's as problematic to go multiple years without reviewing your advice program as it is to skip exercising for too long.
If you're like 41% of the plans on Vanguard's recordkeeping platform (and 78% of plans with 5,000 or more participants), you offer managed account advice and 10% of your participants, on average, are accessing it.1 But not all plan sponsors I speak with pay enough attention to the program or to monitoring it over time.
I used to dive right into advice meetings, talking about new programs or features, only to be interrupted with questions like, "Can you remind me what we offer today?" Or "Does the managed account we have provide access to human advisors?" So now I always start by reviewing what advice services are available, how they work, and how participants are using them.
I don't want to scare you, but selecting and monitoring an investment advice provider are fiduciary acts under ERISA, which means you must periodically review your advice offerings. The DOL regulations don't specify what to do or how often to do it, so here are a few best practices for managed account oversight (and in-office exercise programs).
Establish a regular habit of advice reviews. The approach that works for you will depend on your committee structure, how often it meets, and whether a consultant is involved in oversight of services like advice. Most advice providers produce quarterly reports, so you might review the report each quarter. Probably more common is devoting time once a year to a more thorough advice review (you get extra credit if advice becomes a standing agenda item; for example, spending 30 minutes on advice in every second quarter committee meeting).
Enlist colleagues with diverse skill sets to participate in the reviews. You may already have this covered with an existing benefits or 401(k) committee with members from around the organization (treasury, human resources, and legal). Remember that advice has several dimensions. It's a service offered broadly to participants, it touches on investments, it has participant experience considerations, and it's highly relevant for plan fiduciaries. I may be revealing my nerd-dom by admitting (but I'll say it anyway) that I love seeing a well-balanced committee in action. When members are asking questions and offering input on topics ranging from fees to participant experience to methodology to legal considerations, it leads to more productive discussions and informed outcomes.
Document your process. I suspect you're in the proverbial choir I'm preaching to, but it's important enough that I'll say it anyway: Document your advice-related discussions and decisions. Documentation could include quarterly reports from your advice provider, the materials and notes from your annual advice reviews, and the process and rationale for decisions to retain or switch managed account programs.

If you're curious about what kinds of questions to ask or topics to consider in your monitoring, you might want to check out our fiduciary responsibilities brochure, which includes these examples and others:
Have any material changes occurred to the advisor's philosophy, process, legal standing, or compliance with appropriate regulations?
Is the advisor complying with the contractual provisions of the engagement?
How does participant use relate to the plan cost and the benefits they're receiving? Is the advice provider committed to investing in and improving its offer?
The great news is that as long as you follow a prudent selection and monitoring process, you're not liable for the advice provided to plan participants. It's certainly in the best interest of you and your participants, however, to feel comfortable and confident with your plan's managed account program.

We'd be glad to discuss how to monitor managed accounts with you further, so feel free to reach out to your Vanguard representative. And if you've been falling behind on your exercise, try my push-up plan!

1. How America Saves 2022, page 77. Vanguard.
Notes:
Advice is provided by Vanguard Advisers, Inc. (VAI), a federally registered investment advisor. Eligibility restrictions may apply. VAI cannot guarantee a profit or prevent a loss.